Sanuki Soy Sauce Drawings Museum
by Tsuyoshi Ozawa
Greeting
Thank you for visiting the website of the Museum of Soy Sauce Art. We are very delighted that so many of you are taking such an active interest in learning about culture.
Nowadays, people talk a lot about the importance of spiritual richness, in addition to material richness, both of which we strongly believe soy sauce can offer. We believe that creative exploration of the potential of soy sauce art can offer a solid foundation for experiencing true spiritual richness from art. Soy sauce is said to have been brought back from China by Kobo Daishi during the Heian period. After discovering its excellence as a drawing material, Daishi and his disciples began the long history of soy sauce art. As time went on, opinions about it have changed again and again. In the Momoyama period (16th century), there emerged many prominent soy sauce painters who helped the art to blossom. At that time, people did soy sauce paintings on the sliding doors of great shrines, some of which are still preserved today. However, in the Edo period, a new kind of art called "ukiyo-e" appeared, leading to a decline in popularity for soy sauce art, which was gradually abandoned.
In the Meiji period, Ernest Fenollosa and Tenshin Okakura took another look at soy sauce art and merged it with new western oil painting techniques, which brought about a new stage in its history. Eminent artists wrestled with its reformation, and the leading status of soy sauce art was now established in the Japanese art world.
However, following the end of WWII, soy sauce art was about to become forgotten again. Most artists shunned it as an authoritarian remnant of former times. Yet some of the younger artists who could recognize the charm of soy sauce painting started to adapt it into contemporary art in order to prevent it from disappearing due to the politics of the era. The Sanuki Museum of Soy Sauce Art exhibits many outstanding works from each period, illuminating the art style's historical development.
It is our strong conviction that traditional soy sauce drawings will surely be a novel art form, which connects Japan and other Asian countries, as well as the rest of the world in the 21st century. We hope that, in the near future, we can establish a full-scale museum of soy sauce art and be able to share the greatness of soy sauce drawings to as many people as possible.
Director of Sanuki Soy Sauce Drawings Museum Tsuyoshi Ozawa
About the artist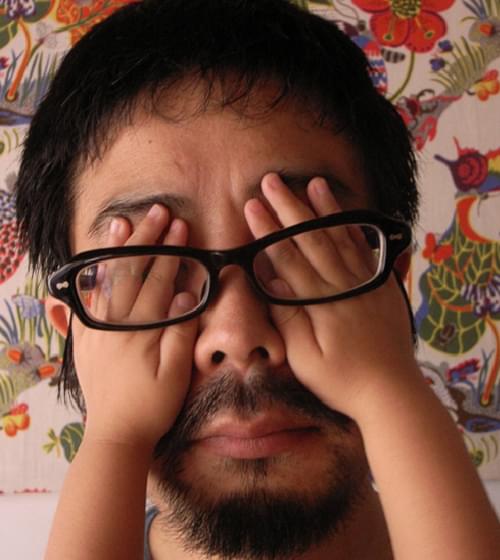 Tsuyoshi Ozawa
Born in Tokyo in 1965. While still a student at the Tokyo University of the Arts, he started the Jizoing project, a series of photographs of handmade jizo placed in various locations. In 1993 he created the Nasubi Gallery, a tiny mobile gallery using milk cartons, and the Sodan Art project. His 1999 Museum of Soy Sauce Art is a collection of Japanese masterpieces reproduced in the soy sauce technique. In 2001 he launched the Vegetable Weapon project, a photography series of women holding weapons made from vegetables. His 2013 The Return of — series combines paintings with videos and fact with fiction, and spotlights real people who were active on a global scale. Solo exhibitions include the "Answer Simultaneously Yes and No!" show in 2004 (Mori Art Museum), "The Invisible Runner Strides On" show in 2009 (Hiroshima City Museum of Contemporary Art) and the "Imperfection" show in 2018 (Chiba City Museum of Art).